Be the
squeaky wheel
Stay at the forefront. Curating, maintaining, and promoting your investment criteria to the market has never been easier.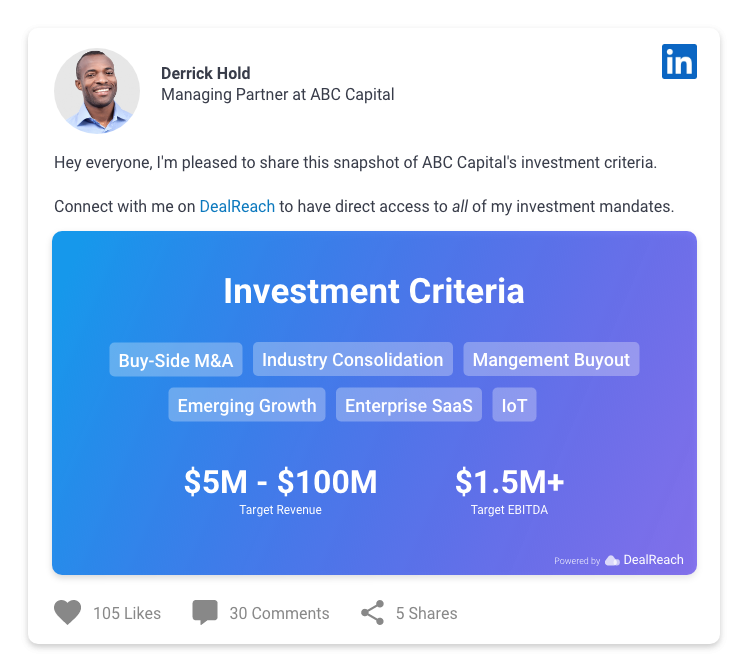 PROFILE SNAPSHOT
A
new standard

in investment criteria communication
STEP ONE
Build your profile
Make sure your investment criteria is widely-encountered. Your DealReach profile makes your investment needs uniform, discoverable and actionable, leading to increased transaction volume and opportunity quality.
A DealReach profile is free, easy to update, and even easier to share.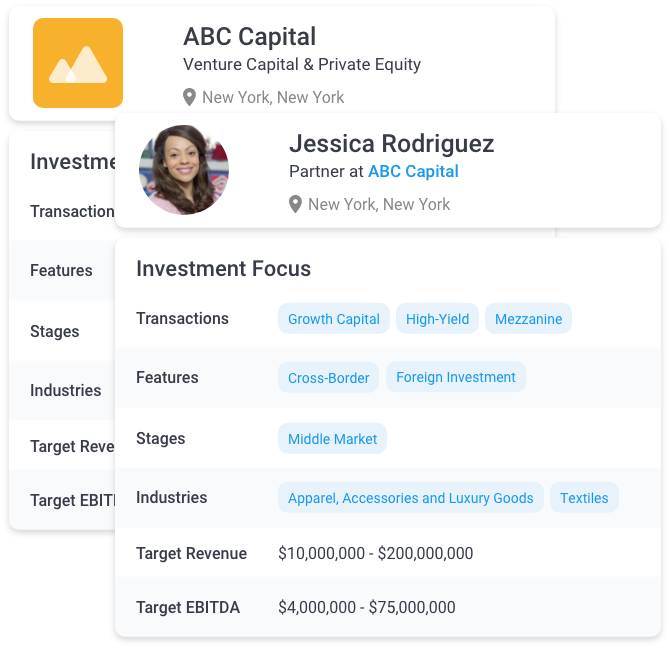 STEP TWO
Add your investment mandates
Influence the opportunities you see with DealReach investment mandates. Investment mandates are the key to DealReach, and can be broad or specific, depending on your goals. Investment mandates make investment criteria apples-to-apples for the sell-side and highly accessible.
You can have as many as you'd like and your individual mandates roll up to your company's DealReach page, so intermediaries and sellers can see a complete view of your needs and easily take action.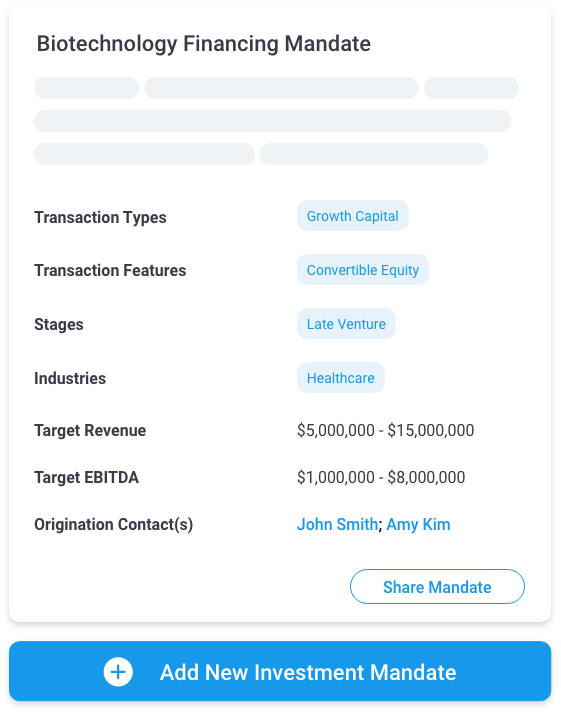 STEP THREE
List your portfolio companies
Listing your portfolio holdings gives you another way to increase the relevancy of your deal flow. Similar to investment mandates, portfolio assets are discoverable on DealReach and signal to the sell-side which transaction opportunities are relevant to you.
Your investment mandates may also address your portfolio companies that need add-ons — redundancy doesn't hurt!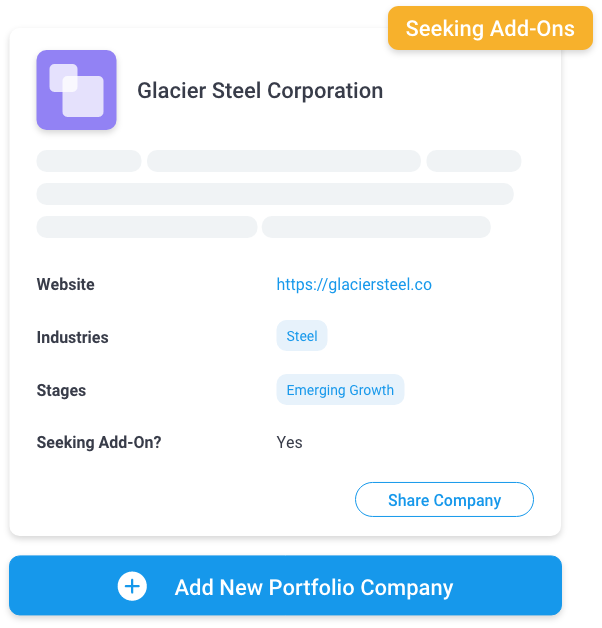 STEP FOUR
Share and promote
Stay top-of-mind by promoting your DealReach profile. We've made sharing your page on LinkedIn and in your email signature simple, seamless, and beautiful.
In a world that has exploded with new investors, staying at the forefront is more important than ever. Our built-in, sharable features were designed to help you rise to the top.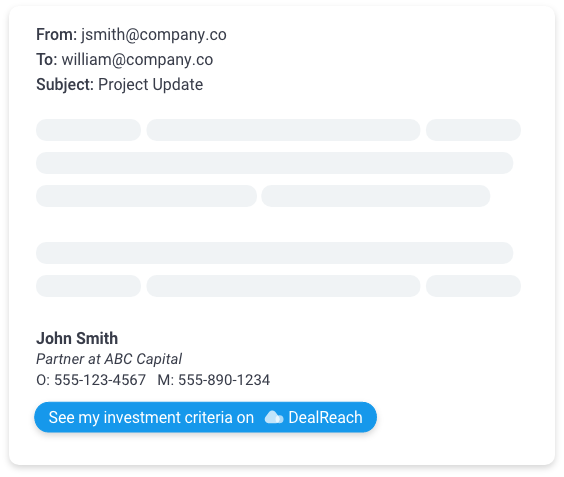 Ready to see more deals?
Explore DealReach, or create an account and instantly start sharing your investment needs to the market.